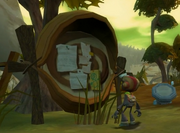 Welcome to the Bulletin Board! Check back here for news updates and a handy to-do list!
News
User:Matthew Cenance has adopted the wiki on March 10, 2018. Matthew Cenance (talk) 07:21, March 21, 2018 (UTC)
Scavenger Hunt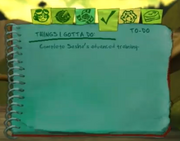 A page for every camper needs to be created. Check out the List of Whispering Rock Campers as a starting point.
Every page deserves a quote. Psychonauts has some of the best dialogue in gaming history, meaning that the hardest part is choosing which quote to use!
A page for every item needs to be created. Everything from collectibles, to the simple doodads in Razputin's backpack.
See a red link? Don't delete it! Click on it to start a new page!
Need Help?
I adopted this wiki on March 10, 2018. If you have any questions, objections, or interjections, feel free to drop a message on my talk page or contact another admin.
Community content is available under
CC-BY-SA
unless otherwise noted.